Always wanted to be a jury member? Vote!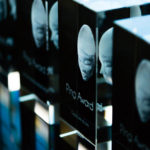 Here is a serie of polls based on Ping Awards 2018. This time, YOU are the jury and YOU vote for video game awards in several categories.
ICYMI, you are invited to vote for Best PC Game 2018 and for Best Console Game 2018.
Splasher took Best Indie Game Prize in '17 but now 10 contenders are battling hard to be '18 edition winner!