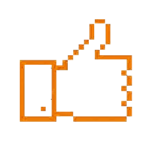 Each indie game studio is one of kind!
Passionate and talented, you face a fierce competition.
Member of the Bordeaux video game professionnal cluster, Bordeaux Games, we value human relationship and efficiency.
We provide PR and Marketing services for your video game.
PR (Press and Bloggers)
Streamer Outreach
Communication Strategy
Marketing Strategy
Community Management
Email Marketing Campaign
Contact us for any inquiries!