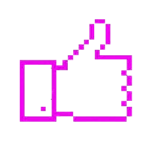 Video game press made us passionate about video games.
Video game journalists and bloggers are indie best lovers.
Tied by the same passion, we are delighted to offer press and bloggers a great partnership program including free services and exclusive content from video game studios.
Easy-to-read press releases
Exclusive news from the studios and the devs
Connexion with video game devs and organizing interviews
Dedicated group to share tips about writing, seo…
Honest feedback about your blog/site and articles
Bloggers challenges
Much more to come !
Let's get in touch and send us a line below!