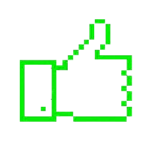 In a way, streamers are very like indie studios.
You are the symbol of passion and creation.
You also face a huge competition!
Playing as a team is always better!
Join our "Streamers Program" and benefits from exclusive free services to improve your creations and increase your audience.
Exclusive group to share and receive great tips from other streamers
Honest feedbacks to improve your videos
Streamers contests
Join a strong and involved community of mutual help
Attractive content to work on
Exclusive connexions with game devs an studios
Video game promotions, keys, challenges, interviews….
Much more to come !
Let's get in touch and send me a line below!