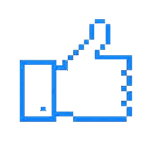 Video game publishers are a valuable help for indie studios.
You provide a lot of services to your clients. To ensure your games success, we offers freelance services in Maketing, PR and digital communication.
Synergy of our services is a great opportunitie to work together to leverage your clients success.
Marketing strategy
Content management
Community management
PR
Influencers outreach and relationship
E-mailing campaign management
Digital advertisement (SEA) campaign management
Translation English-French
…
Let's get in touch and send us a line below!